Cosmetic dentistry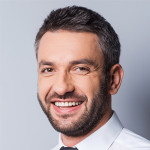 At Richmond Dental Suite, 'cosmetic' dental procedures are part of our everyday treatment. Stained or unattractive teeth can have a vast impact on someone's well being. We all know it's virtually impossible to smile or laugh freely if you're afraid to open your mouth!
We understand how important it is to feel good about the way you look. A positive self image will improve your self esteem and boost your confidence. Most of us would love to bring out the best in our natural looks by having a brighter smile, straighter teeth or a more youthful appearance.
Our range of cosmetic dentistry services makes it possible to maintain a youthful appearance and give you a naturally gorgeous smile.
Our team will guide and advise you on the range of treatments we offer to help you achieve your goal and feel fantastic about the way you look.
Any consultation about aesthetic dentistry includes a full discussion of the options available, the time and discomfort (if any) involved, and its cost and longevity.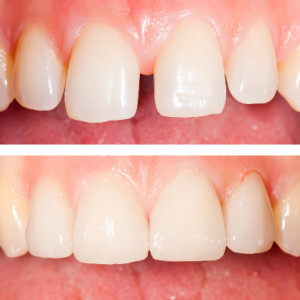 Our dentists are committed to keeping our patients' teeth healthy and strong. We appreciate that sometimes a little extra help is needed to make a smile look even better. Cosmetic dentistry is an area in which we have good experience in. With the help of excellent ceramists and master technicians, we're able to craft beautiful teeth that look natural and can transform your smile.
Whitening
Aesthetic bonding
White fillings / onlays
Metal free crowns
Implants
Veneers
tooth reshaping
gum contouring
White fillings
Teeth can now be repaired seamlessly with white fillings which have replaced their old fashioned metal amalgam cousins. Our ranges of cosmetic fillings are mercury free and designed to suit your aesthetic needs.
Tooth Whitening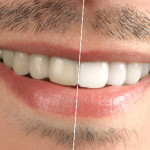 Very few people have naturally white teeth and they can become further discoloured as we grow older.
Dental bleaching has been around for over twenty years and is an effective and safe way to lighten the colour of your teeth.
Usually 'home whitening' is the most effective form of treatment. We provide you with custom-fitted thin night-guards that are used to apply bleaching gel to the teeth every night for around 2-4 weeks. The results look at their best for 2-3 years, but research shows that there will still be some residual effect after as long as ten years.
For some people, 'in-surgery' ('office', 'laser') whitening may be a good way of starting a course of home treatment. In-surgery whitening is not a treatment on its own – some home treatment is always needed to stabilize the colour change achieved.
Exactly what will be best for you will depend on the cause of the discolouration. We will be happy to assess your teeth and discuss the result that you are likely to achieve.
Make an enquiry →
Gappy Teeth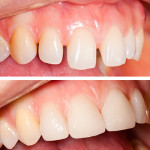 Many people are bothered by gaps between their teeth. This can often be fixed very conservatively by simply adding some tooth coloured filling material, appropriately shaped to close the gap. This is usually done without preparation of the tooth, with results that look at their best for 5-7 years with periodic repolishing.
If the spaces are larger we sometimes use porcelain veneers as they give a very durable result.
Crown and bridgework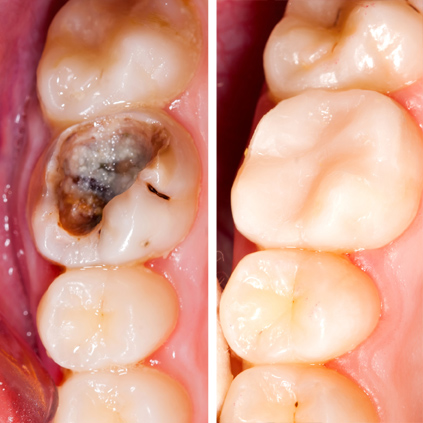 A single damaged tooth affected by tooth decay can have a negative impact on the entirety of a smile. Even if just one tooth is rotten and the other teeth are healthy, the entire smile is affected and becomes unattractive as a whole. A dental crown provides solutions for the following problems that affect a single tooth:
A tooth that has been damaged or cracked by tooth decay – the damaged part of the tooth will be covered by the dental crown restoring both the use and the aesthetics of this affected tooth.
A tooth that has a very big filling can lose its strength and proper function. A dental crown is used in this case to cover the whole tooth, bringing back its strength so that it can function properly.
A worn tooth is exposed to more damage when not treated properly and takes on an abnormal size and appearance. A crown can be used to cover this worn tooth to bring back its healthy appearance and normal use.
Crowns are also used to improve the aesthetics of teeth that are badly or irregularly-shaped, or those that are severely discoloured.
A missing tooth can effectively be replaced with a dental implant, which is then attached to a dental crown as the tooth is restored.
BRIDGES
A bridge is a fixed dental prosthesis, used to replace a missing tooth or teeth by joining an artificial tooth permanently to adjacent teeth or dental implants. Filling in a gap where teeth are missing instantly recover a fantastic smile that had perviously looked unhealthy.
Make an enquiry →
Dental implants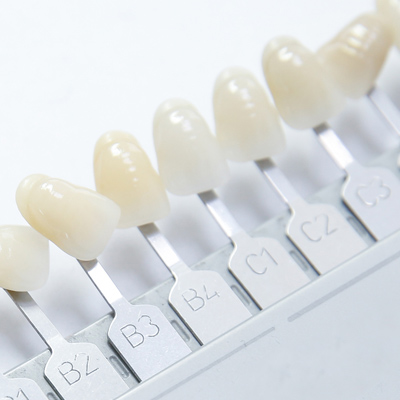 At Richmond Dental Suite, we offer dental implants as a long-term solution for tooth loss. They are also used to secure partial or complete dentures as well as support for dental bridges.
Dental implants resemble natural teeth and can completely restore your smile and substantially improve your oral health. The implant, made of titanium, is placed into the jaw. Once fused with natural bone, the crown (false tooth) is secured on the implant. Implants have the same, dependable foundation as natural tooth roots. With implants, you will no longer have to experience discomfort in chewing, smiling, or speaking.
More advantages of dental implants include:
Improved oral health – Because nearby teeth are not altered to support the implant, more of your own teeth are left intact, improving long-term oral health.
Improved speech – With a removable device like dentures, teeth can slip within the mouth and can cause you to slur or mumble your words. A dental implant allows you to speak without the worry that teeth might slip.
Improved comfort – Dental implants remove the discomfort of removable dentures.
Easier to eat – Dental implants function like your own teeth, allowing you to eat foods without pain.
Durability – With proper oral care and good health, dental implants can last up to a lifetime.
Our team will discuss tooth replacement options with you to help you make the most informed decision. We utilize modern technology to minimize any discomfort associated with receiving a dental implant. This allows for a very relaxed and comfortable experience, for even the most fearful patients.
There are many factors that our dentist will consider prior to recommending a dental implant, including: adequate bone support, healthy gum tissue, overall health, and sinus and nerve location.
Make an enquiry →
Denture services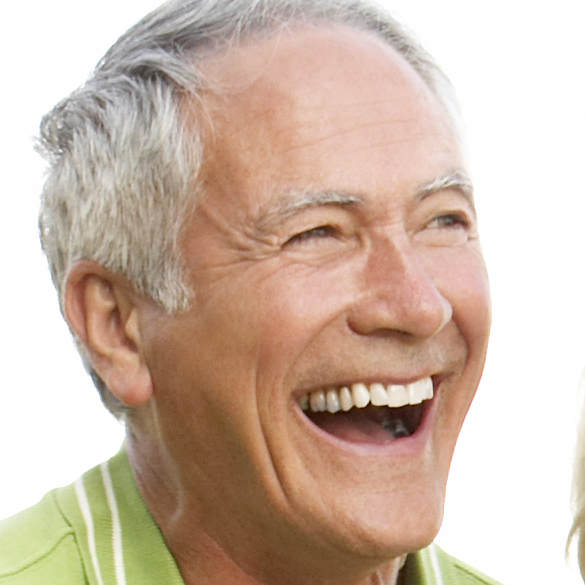 Replacing lost or missing teeth has substantial benefits for your health and appearance.
A complete or full denture replaces the natural teeth and provides support for cheeks and lips.
Without this support, sagging facial muscles can make a person appear older and reduce their ability to eat and speak.
Dental Denture
A dental denture is an appliance which is worn to replace lost or missing teeth to enable you to enjoy a healthy diet and smile with confidence. A complete or full denture is one that replaces all of the natural teeth in either the upper or lower jaws. A partial denture fills in the spaces created by lost or missing teeth and is attached to your natural teeth with metal clasps or devices called precision attachments.
The base of a denture is called a plate and can be made of either acrylic (plastic) or metal. The teeth are normally made of acrylic and can be made to match your natural teeth. This is especially important in the case of partial dentures.
Make an enquiry →
Minor Gummy Smile Treatment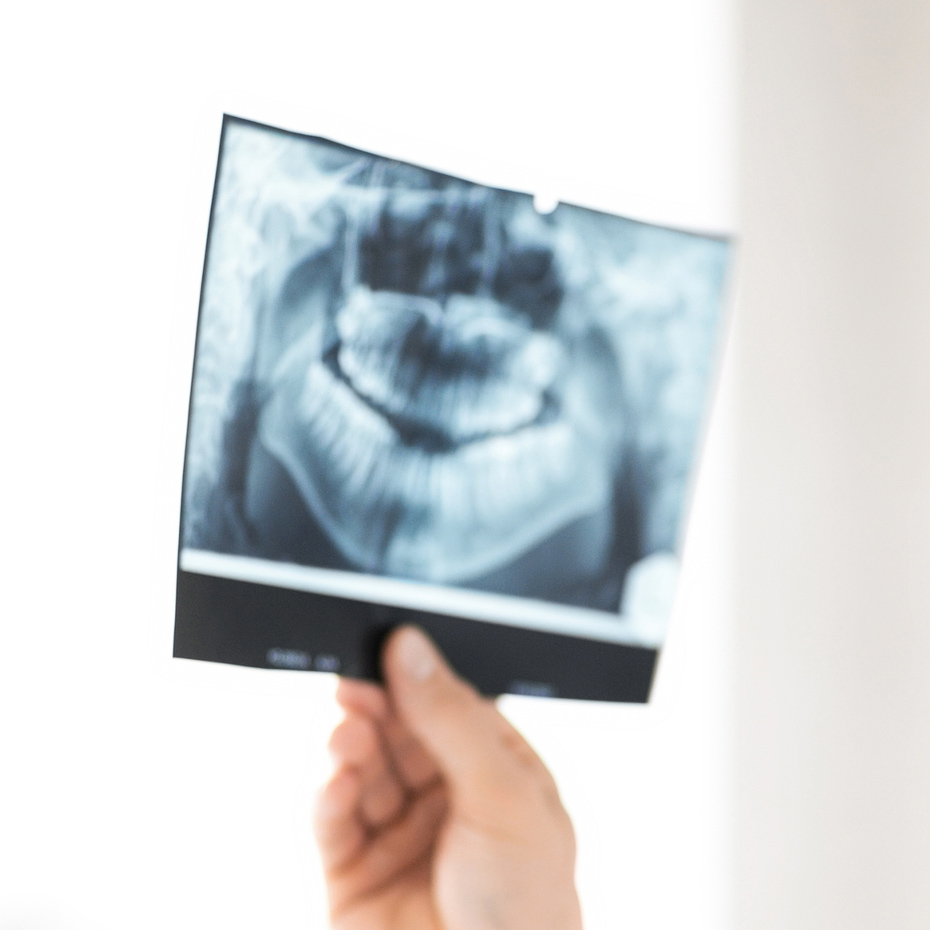 A gummy smile has many possible causes ranging from long facial bones, issues with the size or mobility of the lip, or issues to do with the teeth and gums. A correct diagnosis is essential to provide appropriate treatment.
If you are bothered by your gummy smile, we will be pleased to assess you and offer advice on the possible solutions.
Make an enquiry →

We are proud to have the opportunity to give you the smile of your dreams.

Dr Antimos Ouzounoglou
Founder and Lead Dentist General and Aesthetic Dentistry